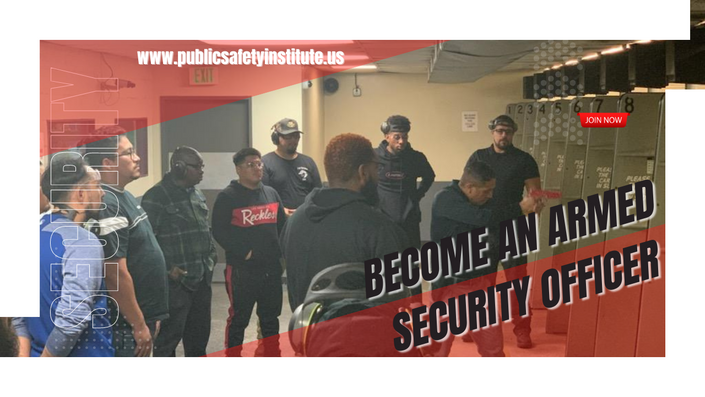 BSIS Exposed Firearms Training
ABOUT:
This permit will allow to carry a gun while on duty as a security officer. On average, start pay for armed security is $22 per hour! Perfect course to upgrade your pay and hourly rate!
PERKS OF BOOKING WITH PUBLIC SAFETY INSTITUTE:
Best price guarantee
BSIS APPROVED training facility and courses
FAST license approvals
We're #1 in customer satisfaction -
WHEN & WHERE:
Location: @ Public Safety Institute:
NEXT CLASS: JOIN US October 3rd
6400 E. Washington Blvd, Commerce, CA 90040
WHATS INCLUDED:
We have Installment Plans:
PAY LATER Option: pay in 4 payments of $37.50 with Afterpay/ or $14 month Affirm

INCLUDES the Exposed Firearms Class Training
HANDS OF CERTIFICATION
Firearms - Gun Training Materials
DO NOT need to own a gun!
CERTIFICATE of COMPLETION
Day 1: Tuesday October 3rd, 2023
6:30am-2:30pm
Classroom training, you will learn moral & legal aspects of firearms use, nomenclature, weapons handling & shooting fundamentals, & emergency procedures. (Must have proof of citizenship or U.S legal resident. Show copy of U.S Birth Certificate, or, DD214, or, green card, or Naturalization Certificate, or Valid un- expired U.S passport)
Day 2: Wednesday October 4th 8:00am-12:00pm (Firearms Range Training-Live Fire)
Range training will give you practice in safely handling & firing your weapon. You will shoot with real bullets. You must hit the target 40 out of 50 to pass.
State Fees paid within Year: Do Not Need to pay upfront
State Fee: $100 firearms application, payable within 1 year
Range Fees: $55-$75 payable at range day for use of gun, ammunition to qualify, target, materials, 1 caliber.
Livescan: $107-$117 payable within 1 year
Assessment Test: $65 payable within 1 year
Class Certification fee: PAY LATER Option: pay in 4 payments of $37.50 with Afterpay/ or $14 month Affirm
ENROLL TODAY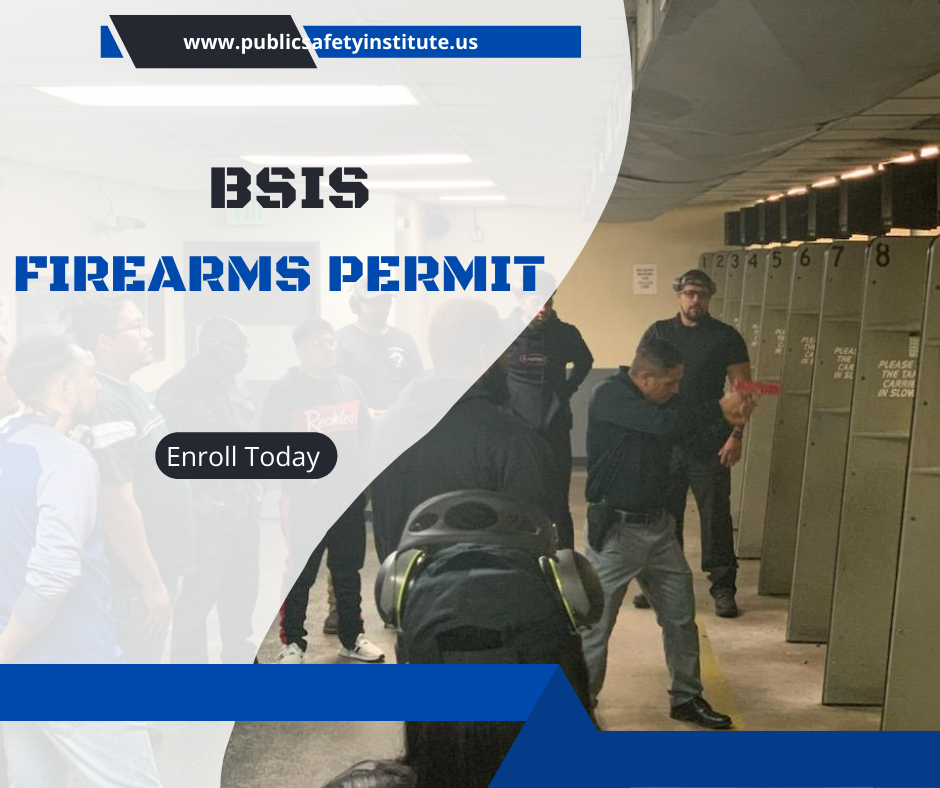 Courses Included with Purchase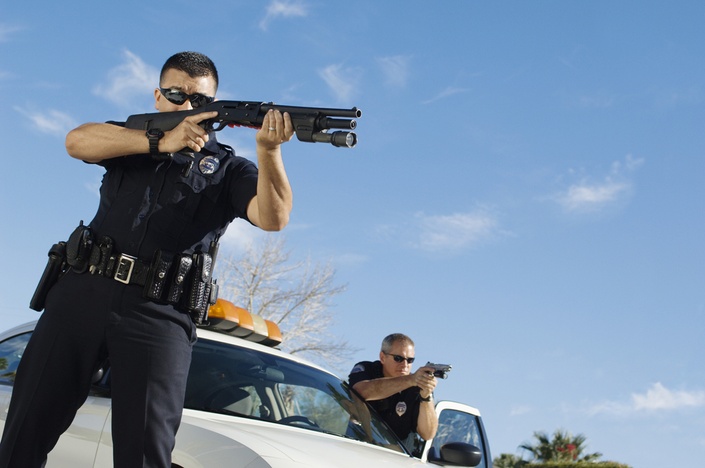 Use of Force
When can you Defend yourself
2 payments of $12.50/month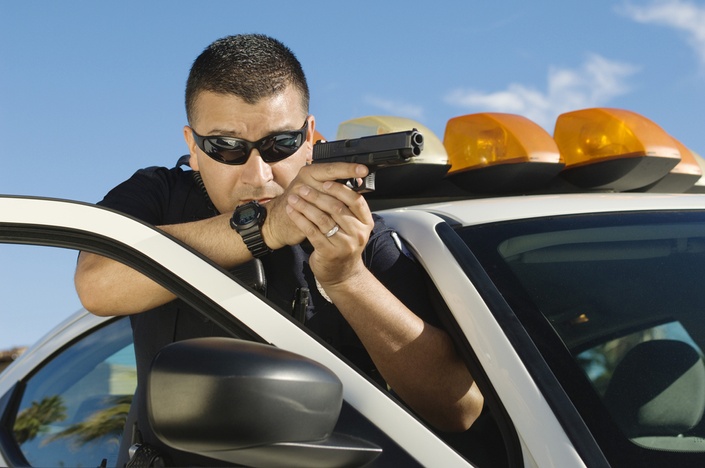 Officer Safety: Officer Survival
Street Survival Skills
2 payments of $12.50/month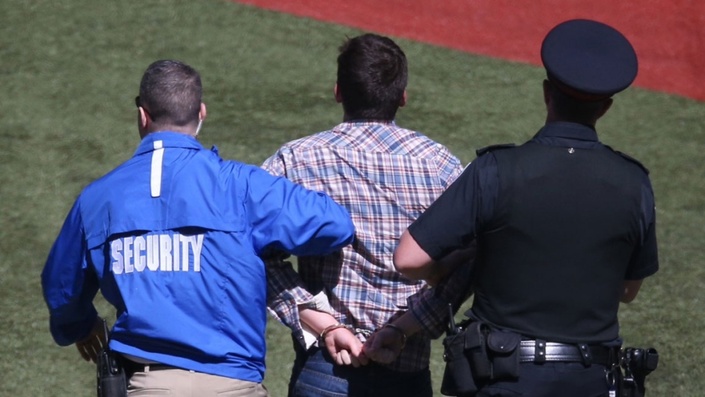 Handling Difficult People for Security Officers
Tips for handling 51-50s
2 payments of $12.50/month
Original Price: $37.50
Frequently Asked Questions
What happens if I can not attend?
You can reschedule for the next firearms class:
Refund Policy
All of our classes/packages, and courses are final, no cancellations allowed, and no refunds issued once enrolled in any course(s), class(es), or any of our training programs. If you can not attend on your scheduled date, you can attend at another date or transfer course to another person.
Where is the location of the BSIS Exposed Firearms Permit:
6400 E. Washington Blvd - Commerce - CA - 90040
What are the Dates & Times:
(Day 1: Tuesday October 3rd 6:30am-2:30pm Classroom Portion) (Day 2: Wednesday October 4th 8am-2pm Range Day)
Your Instructor
Semper Fi ladies and gents! I'm Mr. Martin and I'm Passionate about helping other public safety professionals grow in the security and criminal justice field! I have developed online programs to help you get started in security, get you promoted, raises, and expand your knowledge and document your growth for added levels of responsibilities. Programs such as Officer Safety, Use of Force, Evidence, Crime Scenes, Active Shooter, Patrolling Techniques, Report Writing, and many more! I love sharing all my experiences I've learned in my extensive experience to get you working, certified, and ready for the criminal justice field!
I have Over 25 years of experience in the criminal justice field. I'm a former Staff Sargent, U.S Marine (Infantry and Embassy Duty) and Police Officer. Extensive experience in security and law enforcement serving as a US Marine in American Diplomatic Embassies and Consulates around the world! I'm a proud graduate of one of the most difficult special schools and duties in the U.S Military, U.S Marine Security Guard School/Embassy Duty (MSG)! I'm was also the HONOR Graduate and Leadership Award in the Advanced School of Infantry, (Squad Leaders Course). I also completed the Police Academy and Advanced Patrol Officers Course.
I ran a Criminal Justice Program for a private college and helped hundreds of individuals to get into Law Enforcement, Security, Corrections, and other public safety careers..
I was a former police officer and have real world street experience. I loved going out on patrol every day, making arrest, doing vehicle stops, investigations, drug testing, and perfecting my officer safety tactics and techniques.
I hold many certifications and advanced training in security, criminal justice, and law enforcement. I'm a Certified Law Enforcement Pistol and Shotgun Instructor, Handcuffing Instructor, Defensive Tactics Instructor, Conceal Weapons Instructor, and State of California Licensed Security Officer Instructor.